INTRODUCING THE NEW CHAATS & CURRYS BURGER & CURRYRITTOS
(Rice)
BURGER Specials
Aloo Tikki or Paneer Tikka Masala Burger and Burritos(Rice)
Or
Butter Chicken Burger
With
French Fries and Can of Coke $9.99
CLICK ON LOGOs TO GO TO CHAATS AND CURRYS ON DOORDASH///UBEREATS///WAITERS.COM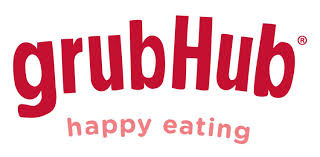 ONSITE WOMAN OWNED RUN RESTAURANT
OPEN 7 Days/Wk Please dont Wait in Line-- Call Takeout 408-746-9192
Located at 520 Lawerence Exp and(101) Svale 94085 in St Johns Bar & Grill parking lot. We are a small family run business (Small 30 seater restaurant) We also Cater for Office Luncheons & Dinners.
Join us at http://www.facebook.com/pages/Chaats and Currys
CALL US 408-746-9192 AND Pickup
VEGANS (No Dairy/ meat) please ask for Vegan Menu
Creamy Gravies have Dairy Cream
We have Non Creamy Gravies also (if Diary does not suit u )
WE SERVE HALAL (Zabihah)
Saturday & Sunday Specials
VEGETARIAN CURRY
Paneer Tikka Masala
Marinated Paneer pieces (cottage cheese) cooked in spices herbs & creamy sauce .
OR
Kadai Paneer
Paneer stir fried with Bell peppers, Tomatoes, Ginger, Herbs & Spice .
Served with Naan & Rice
Dal Or Subzi
Free soda or Tea
$9.99
NON VEGETARIAN CURRY
Chicken Tikka Masala
Marinated Chicken pieces cooked in spices Herbs & Tomato Creamy Sauce .
OR Kadai Chicken
Boneless Chicken cooked with Bellpeppers & Onions with Gravy & Spices .
Served with 1 Naan & Rice
Dal Or Subzi
Free Soda Or Tea
$ 9.99
CATERINGS
CHOLAY BHATURA ON SITE FRESH BHATURAS AVAILIBLE
Packages 50-75- 100+ppl Catering packages
INHOUSE CATERING FROM 35 TO 150 GUESTS(TANDOOR ON SITE FOR LARGE GATHERINGS)
COPPER TONED BUFFETS FOR CURRYS AND WRAPS /CHAATS BABY SHOWERS POJA CEREMONY OR ANY GATHERINGS
IF YOU ORDER THRU EMAIL TO CHAATSANDCURRYS@ATT.NET WE DELIVER AND OFFER GIFT CARDS FOR CORPORATE DELIVERIES
You save by ordering Directly thru us
Order size: $850 - $1999, earn $50 gift card Before taxes

Orders over $2000+ qualify for a $125 in gift card Before taxes